🪓💋 Burn Battle 2021 🪓💋
We had the pleasure of Hosting the AXEGIRLS.TV Burn Battle 2021 this past Sunday and we are pleased to post some early (but not so final) numbers for our Charitable donations.
Thanks to these amazing women, we raised over $6,100 for these worthy charities! Yes, $6,100! What a great feat and these women should be proud,
Firstly, we must absolutely post that 1st Place was won by Rachel Lorae / Iron Maiden, 2nd place was taken by Karoline Trela / Kat and 3rd place winner was Leah Grace / The Axe Purrderrer. Everyone threw their hearts out in the name of Charity and we were honored to be a part of it.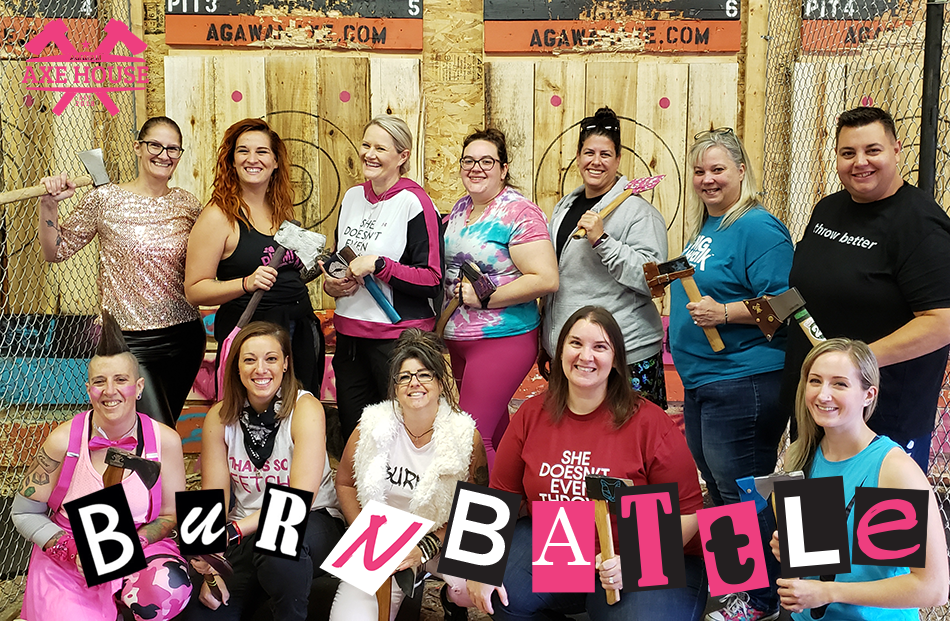 The Charities that will be receiving funds were chosen by our competitors and are as follows:
Make-A-Wish foundations, P.A.L.S., Abby's House
The Pink Chair Project, Breast Cancer Research Foundation, Myasthenia Gravis Foundation of America, RAINN, Rise Above, Safe Passage,
Conquer Chiari, ALCU Mass & Planned Parenthood.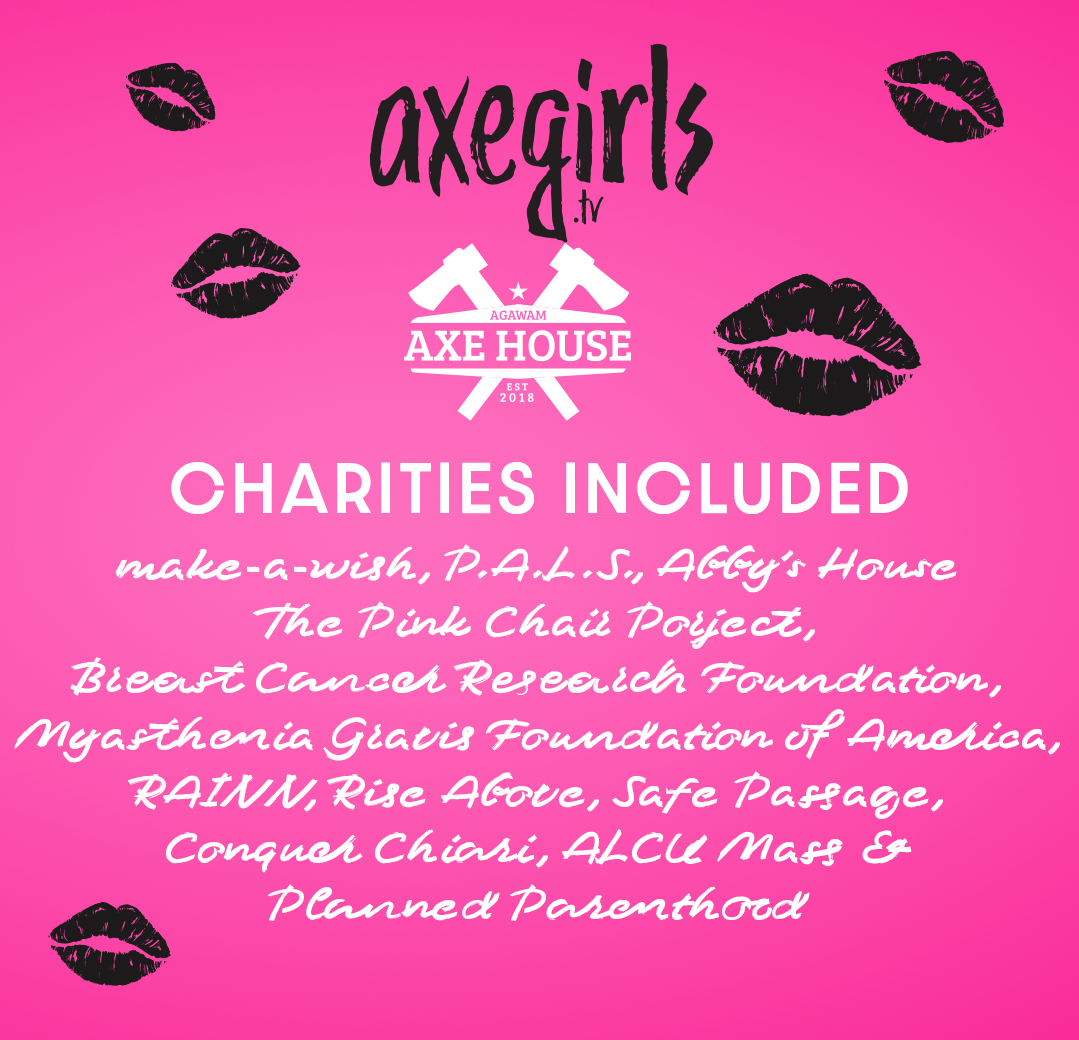 We want to thank our Sponsors @Axegirls.tv (@axegirls.tv), Tartan Axe Boards (@tartan_axe_boards) & 81 Axes (@81axes)
Thank you all who pledged our throwers and generously donated to the causes. You are our heroes and the heroes of those these Charities help.
We'll see you all at Burn Battle 2022!
#axethrowing #agawamaxe #axegirls #axelife #axegirlstv #81axes #tartanaxe #womenthrow #womenempoweringwomen #womeinsport #throwlikeagirl #girlpower #agawamaxe #agawamaxehouse #burnbattle #burnbattle2021