ENTERTAINMENT SHOULDN'T BE BORING
CUTTING EDGE ENTERTAINMENT
WITH AXE THROWING
ONLY $25/PERSON/1 HOUR
INDOOR AXE THROWING
18+ ALCOHOL-FREE AXE THROWING
OPEN BY APPOINTMENT ONLY

LIMITED PROMO CODE FUNONSUN FOR $5 OFF/PERSON ON SUNDAYS NOW THROUGH 12/19/21

SPEND $100 ON GIFT CERTIFICATES THIS WEEKEND
AND RECEIVE A $25 GIFT CERTIFICATE JUST FOR YOU.
(BUY NOW)
Please select your group size to begin.
Searching Availability...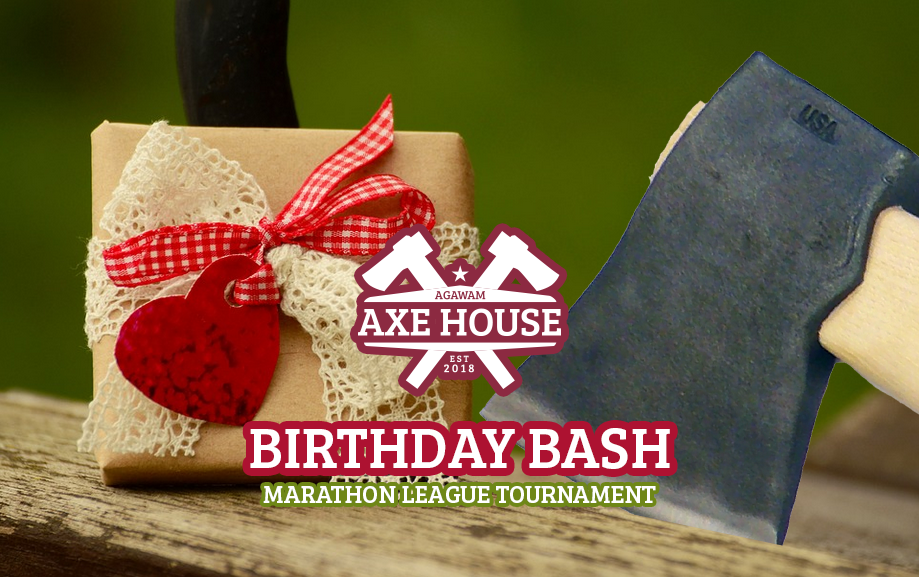 4TH BIRTHDAY BASH
SUNDAY JAN 16TH AT 9AM
$145/PERSON
IATF MARATHON LEAGUE
A completed digital waiver is required to enter the axe throwing arena. Waivers must be signed on your own personal device. We do not currently have devices to sign on-site. No need to print, just complete and we will receive a copy.