Our 2nd Annual Burn Battle – an all-women's half-marathon tournament is fast approaching and we need your help! We're looking for some awesome sponsors to help us beat our 2021 total of $6,100, and this year we're raising money for the American Cancer Society.
Do you have or know someone who'd like to help, get some advertising in the Agawam Axe House and be a part of an amazing event in Western Mass?
We have openings for donations and sponsorships big and small!
We're taking donations of raffle prizes, snacks & drinks for the competitors, a photographer for the day, and anything your amazing local business can spare.
All profits are going to the American Cancer Society and we want to go BIG!
The Burn Battle is a world-wide 'Mean Girls' themed axe throwing tournament that takes place in the US, Canada and the UK on 'Mean Girls Day', except MGD is a Monday, so we're hosting on Sunday, October 2nd for 2022.
We've got space for Sponsor's banners on our lanes (featured in all our photos and live-streamed videos), logo/ad placement on our competitor's exclusive posters and t-shirts!
No donation is too small or too big. Together let's raise some $$$ for a worthy cause.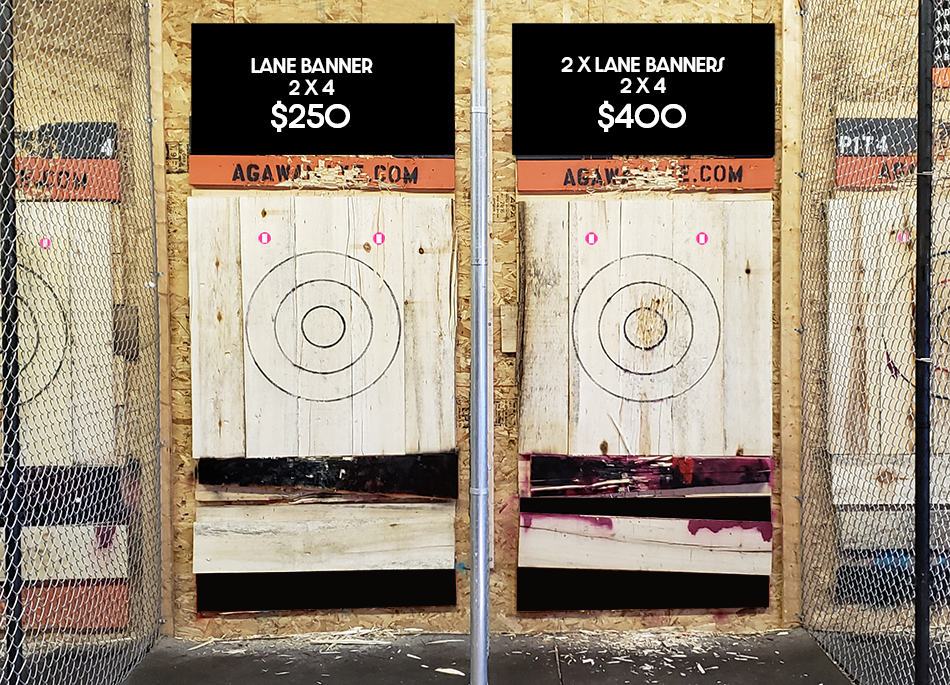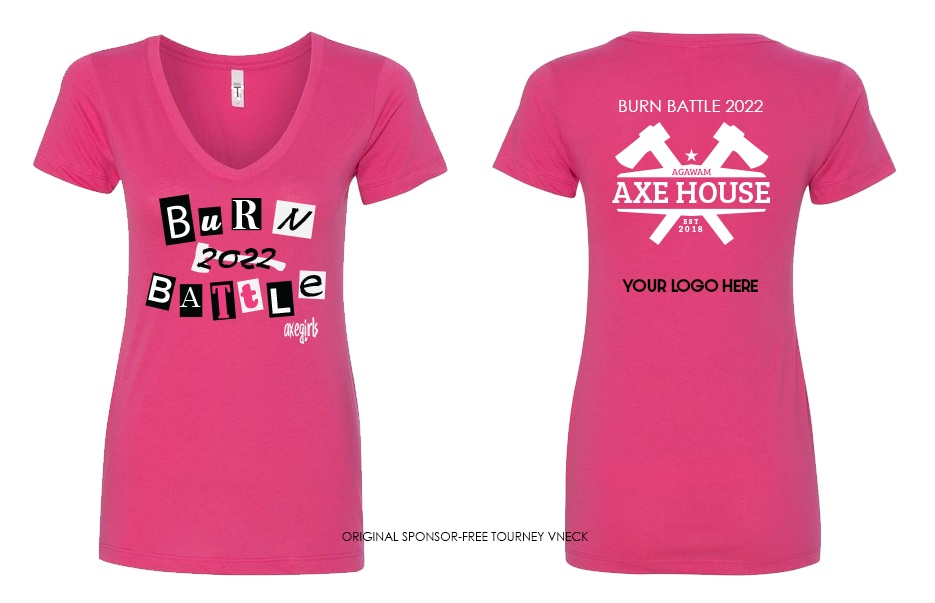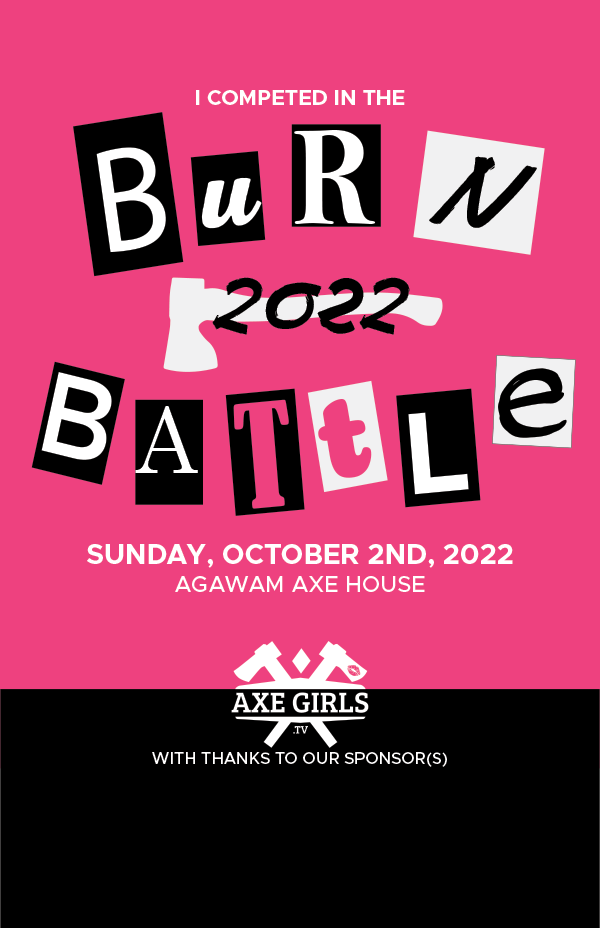 Thank you
For more information, please see our Burn Battle page!
#burnbattle #burnbattle2022 #agawamaxe #americancancersociety #donations #sponorship #axethrowing #womenthrow #meangirls #meangirlsday #shedoesnteventhrowhere #burn #yas #womenstournament #axegirls #throwingforcharity #axesforcharity